A Multi-Ingredient, Ratio and Formula Dispenser
for Solvent and Water-Borne Materials
"Designed for ease of use and maintenance."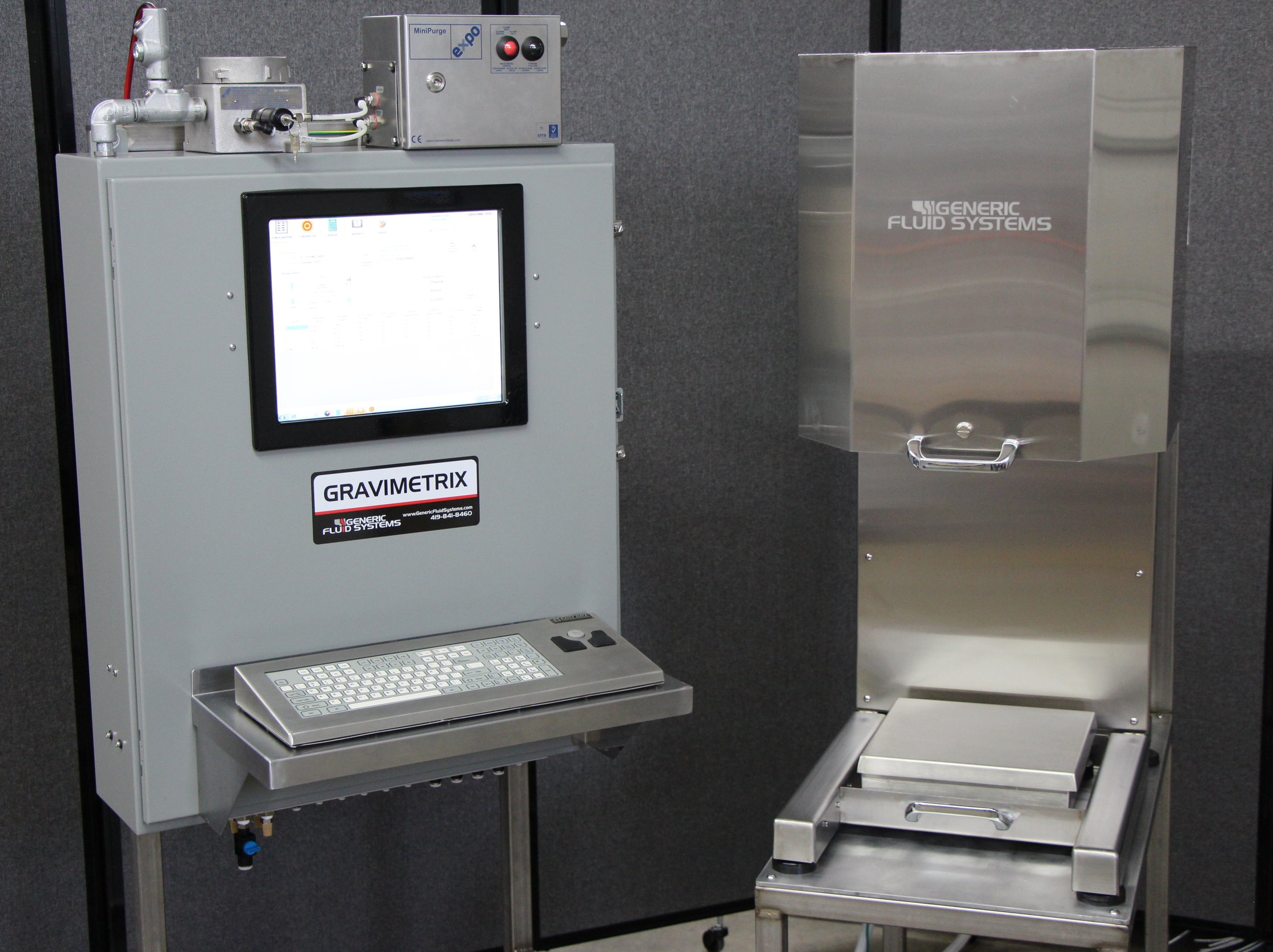 The GRAVIMETRIX provides a complete range of automated fluid delivery solutions, from ingredient supply to the dispenser. When precision accuracy is vital this dispenser offers custom mix formulations accurately in exact batches, every time. Our dispense station components can be combined to produce a solution for any of your production needs. The GRAVIMETRIX will improve your competitive edge.
Why GRAVIMETRIX:
Blend any material in any size batch

Minimum floor spacing required for machine

Complete customization

Easy to clean stainless steel structure & surface

Software that contains all historical data
Uses Include:
Paint manufacturing and tinting

Wood stains and varnish

Adhesives manufacturing

Chemical blending and custom formulation

Ink manufacturing and tinting